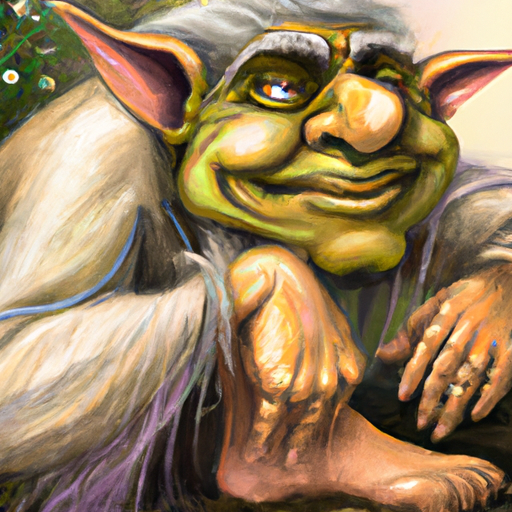 The streets of the city were busy, as always. The scent of roasted meat mixed with the smell of sewage and horse manure. The sun was setting, casting the city in a warm orange glow. But even with all the hustle and bustle, there was an air of tension. Something was brewing.
Detective Rhaegar Targaryen made his way through the crowds, his eyes scanning for anything out of the ordinary. He had been on the case for weeks now, trying to track down a dangerous troll that had been terrorizing the city. The troll had been attacking merchants, stealing their wares and disappearing into the shadows.
Rhaegar had been following a lead that had brought him to this part of town. He had heard rumors of a troll who had been seen lurking around here. He made his way down a dark alleyway, his hand on the hilt of his sword.
Suddenly, he heard a noise. It was a low growl, coming from somewhere in the shadows. Rhaegar took a deep breath and stepped forward, his sword at the ready.
As he rounded the corner, he saw it. The troll was massive, easily towering over Rhaegar's six-foot frame. Its skin was thick and green, its eyes glowing with an otherworldly light.
Rhaegar raised his sword, ready to strike. But before he could make a move, the troll charged forward, its massive fists swinging.
Rhaegar dodged left and right, trying to avoid the troll's blows. He could feel his heart pounding in his chest as he tried to come up with a plan.
Suddenly, he remembered something he had read in an old tome. Trolls were notoriously weak to fire. Rhaegar reached into his pocket and pulled out a vial of oil. He poured it onto his sword and lit it on fire.
The troll roared in anger as Rhaegar charged forward, his sword blazing. He swung with all his might, the flames licking at the troll's flesh.
With a howl of pain, the troll fell to the ground, its skin blackened and smoking. Rhaegar stood panting, his sword held steady.
The city erupted in cheers as word of Rhaegar's victory spread. He was hailed as a hero, a true warrior of the realm.
But Rhaegar knew that there would always be another battle to fight. Another evil to vanquish. And he would be ready.
Author: Opney. Illustrator: Dalli. Publisher: Cyber.